Build motivation, credibility and wellbeing: achieve RED hot confidence
Wednesday 31st August 2022
Everyone wants to be able to motivate, focus and present themselves as effectively as possible in any situation, both in person and online. Being able to do so directly affects how we are perceived at work and is also important for personal relationships. Therefore, understanding how to unlock your confidence, positivity and self-belief is an essential tool in setting and reaching professional and personal goals.
However, most of us have found ourselves wishing we could just 'get our act together' at one time or another. The desire to make yourself seen, clearly heard and understood can often be inhibited. Sometimes that can be due to uncertainty about what you want to say. At other times the challenge is not what you want to say but how to convey it.
This webinar is intended for anyone who wants to 'reset' how they present, communicate, work and feel. It is particularly for anyone who has been responding - and perhaps still is - to the challenge of home working while trying to remain connected to colleagues and 'the office' or adapting to their pre-COVID work environment now operating differently. It is relevant for anyone experiencing change professionally and personally.
Mel Sherwood specialises in working with entrepreneurs, business professionals and anyone who, in or out of the workplace, wants to express themselves with confidence, credibility and charisma.
There is no denying that our worlds have changed significantly over the past two years. And for some of us, that change has been a bit of a challenge – adapting to new ways of working may have had an impact on your motivation, your confidence and your general sense of wellbeing. In this session, which will include tips on how to be credible and engaging online, Mel will share a simple, powerful concept to boost your confidence, increase your positivity, and improve your self-belief.
Mel Sherwood is an author, speaker and founder of The RED Effect. The concept all started with a car, a lipstick, and a throwaway comment! Now it has become a method you can use in simple, practical steps to focus your energy, retain balance and perspective and achieve the goals you want to meet.
---
Key points
---
Why it is important to recognise and embrace the 'real' you
How to feel more motivated, focused and positive when you're under pressure
How to avoid the 3 biggest mistakes people make when appearing on video
How to adapt and confidently express the best version of you in any situation
Speakers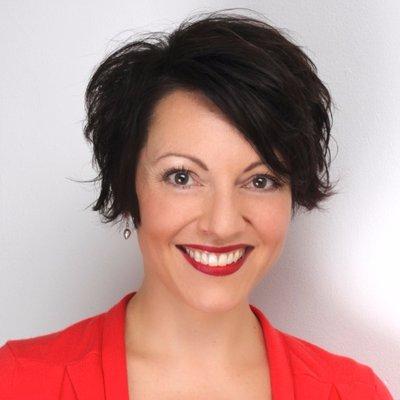 Mel Sherwood
Pitch & Presentation Specialist and Founder of the RED Effect
Agenda
Wednesday 31st August 2022
10:00 Build motivation, credibility and wellbeing - achieve RED hot confidence
Mel Sherwood, Pitch & Presentation Specialist and Founder of The RED Effect

10:50-11:00 Discussion and Q&A
Speakers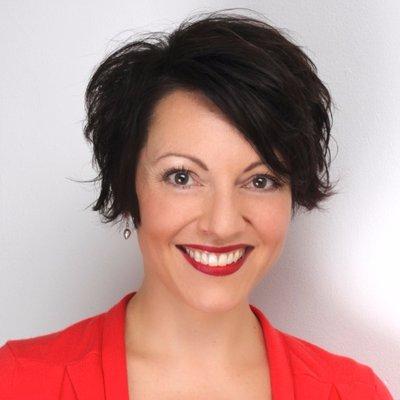 Mel Sherwood
Pitch & Presentation Specialist and Founder of the RED Effect
Mel Sherwood is a pitch and presentation specialist who prepares ambitious entrepreneurs and business professionals to take centre stage, embrace the spotlight and present clearly, confidently and credibly. After seeing so many business people doing themselves a disservice through ineffective pitches and presentations (or avoiding public speaking completely!) Mel developed a unique set of programmes to share the communication and confidence tips she has learned during 25 years in business and a lifetime of being on stage.
Through her interactive keynotes, masterclasses and one to one sessions, she reveals valuable tools and techniques that support individuals and organisations to design and deliver winning pitches and presentations. She has coached and trained over 6,000 people including more than 30 Scottish EDGE fund winners who have secured £1.8m between them.
Described as charismatic, engaging and riveting, Mel is also a popular event host who adds an element of fun and really connects with an audience.
Clients include large Government organisations such as Scottish Enterprise, SMEs from advertising agencies to software companies as well as individual entrepreneurs and startup founders in a wide variety of industries.
Mel's first book The Authority Guide to Pitching Your Business: How to make an impact and be remembered… in under a minute! was published in September 2017.
A multi-award winning speaker and a qualified trainer, mediator and NLP Practitioner, Mel was also the 2016-17 President of the Professional Speaking Association UK and Ireland (Scotland Region). An Australian who now calls Scotland home, Mel combines over 20 years' experience in business with a background as an actor, presenter and singer to help her clients transform their lives and businesses through improved communication skills.
---
Venue
This webinar is online.
Fees
How to book
---
You can book to attend, or order the video only, in 3 ways:
Select book now on the right hand side of this page, fill in the form on that page and click the 'send booking' button
Call 0131 556 1500
Email mail@mackayhannah.com
---
Webinar fees
---
Delegate fee (includes video recording) – £45 +VAT
Video recording (should you wish to purchase a video recording without registering to attend the webinar) – £40 +VAT
Group discount – organisations booking 3 or more delegates will receive every third delegate place free of charge (please complete further forms if necessary)
---
Payment
---
We do not currently accept payments online and will send you an invoice.
You have the option of paying by BACS or card.
BACS details will be included on the invoice.
If you wish to pay by card, please tick the appropriate box on the booking form and a member of our staff will contact you by telephone to take the payment.
Alternatively you may call 0131 556 1500.